RETINA IN PROGRESS 2013 – Okulista Wrocław – Aleksandra Sonecka
Purpose of this VI° International Meeting is to update the comprehensive ophthalmologist and retina specialist on the newest advances in the
investigation diagnosis and management of retina diseases. Such an elite group of researchers and clinicians will present their most recent observation, which will hopefully lead to a better understanding of the complexities of the different pathologies.
Since our last meeting two years ago, advances in imaging, ocular genetics, molecular biology, immunology and ophthalmic therapeutics have emerged to introduce new concepts in diagnosis and treatments. A special session on artificial retina will be done.
Additional workshops, clinical cases presentation and video sessions will take place.
Meeting Director: Dott. A. Pece
President: Prof. R. BRANCATO
MAIN TOPICS 
Imaging and retinal diagnostics
New concepts in pathogenesis of choroidal and retinal diseases
Medical therapies and ongoing trials
Genetics
Vascular diseases and macular edema
Diabetic retinopathy
Surgical retina
Artificial retina
 WebSite of Congress: Retina in progress 2013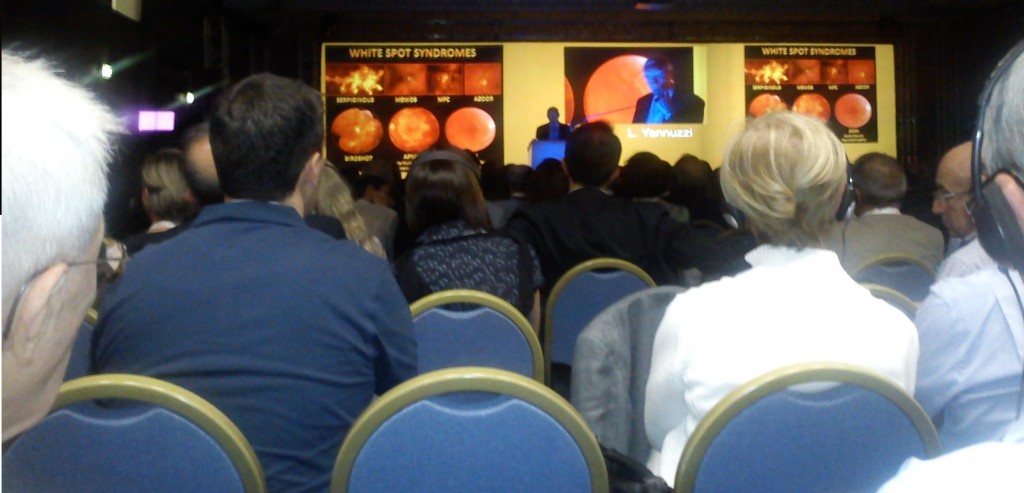 Retina-in-Progress-Congress
PerfectVision – Centrum Okulistyki – Links
ul.Przyjaźni 34c/u1
53-030 Wrocław
tel 71.3394753, 669.331323
Follow Gabinet Okulistyczny Wroclaw on:
Twitter: https://twitter.com/OkulistaWroclaw
YouTube Channel: http://www.youtube.com/user/okulistawroclaw
FaceBook Page: https://www.facebook.com/pages/Okulista-Wroclaw-Perfectvision/644008932282730
RETINA IN PROGRESS 2013 – Okulista Wrocław – Aleksandra Sonecka